Posted on Wednesday, August 2nd, 2023 at 9:07 pm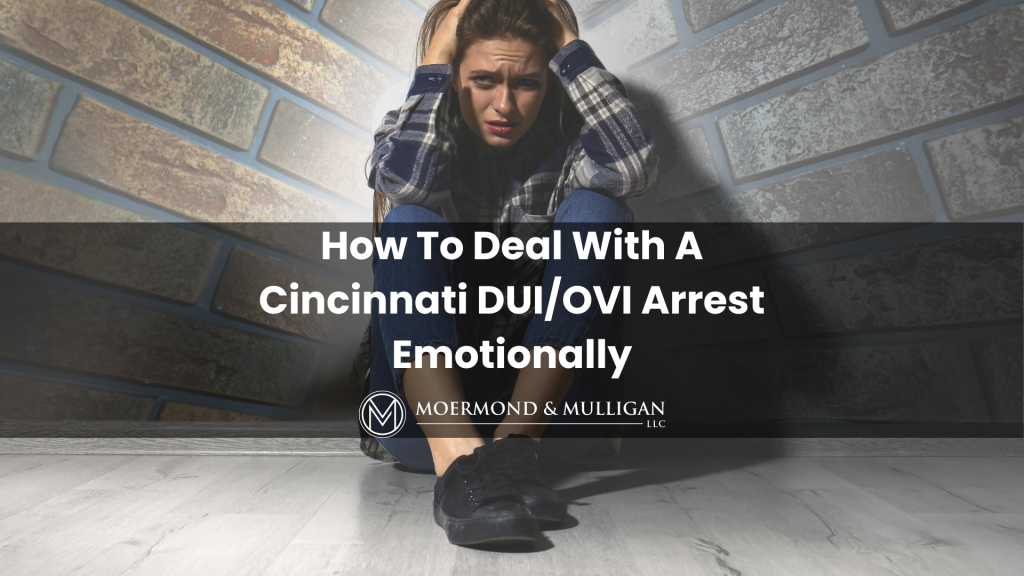 Navigating the aftermath of a DUI/OVI arrest in Cincinnati can feel daunting, triggering stress and anxiety for the future. Not only does this arrest bring its legal implications, but it also threatens one's personal and professional life. Unplanned court visits, license suspension, hefty fines, and the societal stigma associated with DUI/OVI all contribute to mounting pressure. However, suppose you're facing DUI/OVI charges in Cincinnati. In that case, you should know there are different ways to approach dealing with a DUI/OVI arrest emotionally while also building a solid defense.
Understanding Common Emotional Responses to an Arrest
A DUI/OVI arrest can trigger a whirlwind of emotions that might feel overwhelming and confusing. These feelings are entirely natural, and understanding them can be the first step toward regaining emotional equilibrium.
These emotional responses are a natural part of the process following an arrest. However, dwelling on these feelings without taking action can lead to a cycle of negative emotions and exacerbate stress. Recognizing these emotions is the first step toward addressing them. In the following sections, we will discuss strategies to cope with these feelings and provide resources to help you navigate this challenging time. Remember, it's not about the mistake itself, but how you rise from it that defines your character.
Practical Tips for Managing Stress and Anxiety
Stress and anxiety following a DUI/OVI arrest can feel all-consuming, but remember that there are effective ways on handling how to deal with a DUI/OVI arrest emotionally. Implementing these coping mechanisms can provide emotional relief and empower you to face the situation at hand with a clearer mind:
The Importance of a Support System
In the aftermath of a DUI/OVI arrest, you may find yourself surrounded by a cloud of isolation fueled by feelings of embarrassment, guilt, and stigma. However, this is precisely the time when a robust support system becomes most crucial. Having people in your corner to share the burden can significantly alleviate stress and provide emotional stability in a turbulent situation.
When and How to Seek Legal Help
The wake of a DUI/OVI arrest and how to deal with a DUI/OVI arrest emotionally is a time fraught with stress, confusion, and worry. This is a moment when competent legal advice becomes invaluable. Understanding when to seek professional legal assistance and how to go about it can significantly impact the outcome of your case and help alleviate associated stress.
Look for a lawyer who's experienced with DUI/OVI cases. The Ohio State Bar Association provides a lawyer referral service, and online platforms like Avvo also help connect you with local attorneys. If you have legal insurance or qualify for legal aid, check for covered providers or services.
You can also get started with a free consultation with a DUI/OVI lawyer in Cincinnati when you contact Moermond & Mulligan, LLC today, online, or by calling (513) 421-9790.
Related Posts: