Child pornography charges are among the most serious and stigmatizing criminal accusations an individual can face. Law enforcement and prosecutors aggressively pursue these cases, dedicating substantial resources to ensure those involved are held accountable. The gravity of the allegations, coupled with the severe consequences that follow a conviction, underscores the importance of securing experienced legal representation.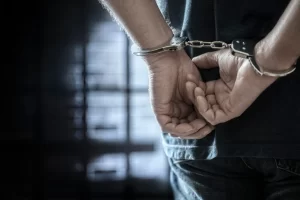 Law enforcement and prosecutors take child pornography cases seriously and will aggressively pursue a conviction and the harshest possible penalties. This means that investigations are often intrusive and extensive, significantly impacting your personal and professional life. Because the stakes are so high, it is crucial to hire a knowledgeable and dedicated Cincinnati child pornography defense lawyer to help protect your rights, reputation, and future prospects in the face of these serious allegations.
There is a reason why so many people in Cincinnati and throughout Ohio have turned to the attorneys at Moermond & Mulligan, LLC, for qualified legal counsel when accused of child pornography-related offenses. Our team has the experience, resources, and dedication to make a difference in your case. Attorneys L. Patrick Mulligan and Brad Moermond have both worked as prosecutors, and they know how the other side will build its case. They'll use their insider knowledge and litigation experience to mount the strongest possible defense against the charges you face.
Time is of the essence. Call or contact us online for a confidential consultation to discuss your charges and how we could help defend you.
Understanding Child Pornography Charges
Child pornography is defined as any visual depiction of a minor (someone under 18 years old) engaged in sexually explicit conduct. This can include photographs, videos, digital images, or computer-generated images that are either real (or appear real). Both federal and Ohio state laws govern child pornography, and the penalties can be severe.
There are four main types of child pornography offenses:
Possession of child pornography – Involves knowingly possessing or accessing materials containing child pornography. It is important to note that even temporary possession, such as downloading an image, could be considered possession.
Distribution of child pornography – Occurs when a person knowingly shares, trades, or sells child pornography. This can include sending images through email, text messages, or social media platforms.
Production of child pornography – Involves creating or participating in creating child pornography. This can include taking or recording explicit images of a minor or inducing a minor to engage in sexually explicit conduct to produce visual depictions.
Receipt of child pornography – This occurs when someone knowingly receives or accepts materials containing child pornography. Receipt of such materials can include downloading or accessing images through the internet.
Potential Penalties for State Child Pornography Offenses
Child pornography charges in Ohio are classified as felonies according to the Ohio Revised Code Section 2907.321-322. The penalties for these crimes vary based on the severity of the offense:
Second-degree felony – Prison sentence of up to eight years and a maximum fine of $15,000
Third-degree felony – Prison sentence of up to five years and a maximum fine of $10,000
Fourth-degree felony – Prison sentence of up to 18 months and a maximum fine of $5,000
Mandatory sex offender registration in Ohio requires a minimum of fifteen years for Tier 1 offenders. Tier 3 offenders must remain on the sex offender registry for the rest of their lives. Being a registered sex offender can significantly impact your personal, professional, academic, and social prospects.
Federal Child Pornography Charges and Penalties
The federal government has extensive jurisdiction over child pornography charges due to the ease with which people can transfer pornography between states. Consequently, you may also face federal charges.
The Department of Justice states that the production, distribution, or possession of child pornography is considered a federal crime if it involves interstate or foreign commerce. Federal jurisdiction may apply even if the material used to store the image has been engaged in interstate commerce, regardless of whether the materials crossed state lines.
The potential penalties for federal child pornography charges are as follows:
Production of child pornography – First-time offenders face a mandatory minimum sentence of 15 years and a maximum of 30 years. Repeat offenders face a mandatory minimum of 25 years and a maximum ranging from 50 years to life imprisonment.
Distribution and sale of child pornography – A mandatory minimum sentence of 5 years and a maximum of 20 years for first-time offenders. Repeat offenders face mandatory minimums of 15 years and a maximum of 40 years.
Possession of child pornography – A prison sentence of up to 10 years. If any image or material involves a minor under 12, the maximum sentence increases to 20 years.
The Consequences of a Child Pornography Conviction
A conviction for a child pornography offense can lead to severe legal penalties and long-lasting social and personal repercussions. The legal penalties for a conviction include:
Incarceration – Depending on the severity of the offense and whether it is prosecuted at the state or federal level, a conviction can result in a prison sentence ranging from several years to life imprisonment.
Fines – Convicted individuals may face substantial fines, sometimes in the hundreds of thousands of dollars.
Probation and supervised release – After serving a prison sentence, individuals may be placed on probation or supervised release, during which they must adhere to strict conditions or risk returning to prison.
The social and personal repercussions for a child pornography conviction could include the following:
Mandatory registration as a sex offender – Convicted individuals must register as sex offenders, often for the rest of their lives. This can severely restrict where they can live, work, and even travel.
Loss of employment and career opportunities – A child pornography conviction can lead to the loss of professional licenses and disqualification from certain types of work.
Harm to personal and professional relationships – The stigma associated with a child pornography conviction can strain relationships with family members, friends, and colleagues.
Emotional and psychological effects – The stress of facing charges, going through the legal process, and dealing with the consequences of a conviction can take a significant toll on an individual's mental health and well-being.
What to Expect If You've Been Arrested
Being arrested on child pornography charges can be an overwhelming experience. It is crucial to understand the typical arrest scenarios and the importance of protecting your rights throughout the legal process.
One common way individuals are arrested for child pornography crimes is through police sting operations targeting pedophiles. These undercover operations may involve the police creating fake websites, engaging with pedophiles in chat rooms, or posing as buyers or sellers of child pornography. Although law enforcement intends to arrest those involved in child pornography, it is not uncommon for innocent individuals to be mistakenly accused.
If you find yourself arrested on child pornography charges, it is vital to remember the following:
Do not resist arrest.
Exercise your right to remain silent and ask for a lawyer
Your Miranda rights give you the right to remain silent. You should refrain from speaking to the arresting officer or detective, as anything you say can be used against you by the prosecution. Wait until your attorney is present before answering any questions.
Upon retaining a child pornography defense attorney, they will be with you throughout the legal process. You will have a preliminary hearing before a judge, during which your attorney can request bail or argue for your release on your own recognizance. The chances of being granted bail are higher if you have a clean criminal record and are not considered a flight risk.
Your attorney will help you understand the charges against you, discuss plea options (guilty, not guilty, or no contest), and advise you on the best course of action. In most cases, pleading not guilty and opting for a jury trial may be in your best interest. Your lawyer will guide you on how to contribute to your defense and work tirelessly to protect your rights and reputation.
Defending Against Child Pornography Charges
If you've been charged with an offense or if you believe you are under investigation for child pornography, you need an experienced attorney on your side. Your attorney can employ various defense strategies to challenge child pornography charges, such as:
Procedural errors – Identifying mistakes made during your arrest or booking process, which could undermine the prosecution's case.
Illegal search and seizure – Challenging the legality of the police's investigation for pornographic materials may lead to excluding the evidence obtained through such actions.
Unintentional possession – Arguing that the explicit images were found on a shared device accessible to others or that your computer was compromised by hacking or malware.
Challenging whether the images constitute pornography – Demonstrating that the photographs in question do not meet the legal definition of child pornography, such as having an anthropological purpose.
Entrapment – Claiming that law enforcement officers engaged in entrapment, coercing you into committing an offense you would not have otherwise committed.
Remember that the burden of proof lies with the prosecution, which must establish your guilt beyond a reasonable doubt. A skilled criminal defense attorney will work to suppress incriminating evidence, challenge the validity of the charges, and potentially present counter-evidence and testimonies to strengthen your defense.
Contact a Cincinnati Child Pornography Defense Lawyer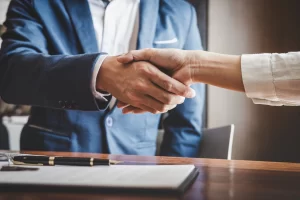 Child pornography charges are extremely serious and could have life-altering consequences. Moermond & Mulligan, LLC, our experienced Cincinnati sex crime defense lawyers understand the sensitivity and gravity of child pornography cases, and we are committed to protecting your rights and reputation. Our legal team will work tirelessly to achieve the best possible outcome for your case. Contact us today for a confidential consultation.