If you were arrested and charged with aggravated vehicular assault, make sure your first call is to Moermond & Mulligan, LLC, for help. Our Ohio criminal defense attorneys have over 50 years of combined experience defending clients accused of crimes in Cincinnati, including aggravated vehicular assault. Because these cases involve significant harm to another person due to impaired driving, prosecutors will often pursue these charges more aggressively than less severe traffic offenses to hold offenders accountable and promote public safety by deterring impaired driving.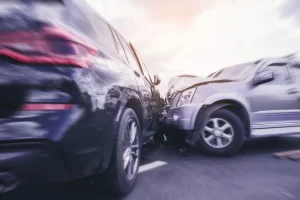 Because of the severe nature of aggravated vehicular assault charges and the aggressive approach often taken by law enforcement and prosecutors, you'll want to hire a lawyer with the right experience to represent you. Attorneys Brad Moermond and L. Patrick Mulligan served as state prosecutors earlier in their careers, and the insider experience they gained frequently benefits their cases. Don't hire an inexperienced or apathetic attorney to represent you with so much on the line. Hire an aggravated vehicular assault defense lawyer you can trust to defend your rights and freedom aggressively. Call or contact us online for a 100% free and confidential case evaluation today.
What is Aggravated Vehicular Assault?
Aggravated Vehicular Assault is a serious offense defined under Ohio Revised Code (O.R.C.) section 2903.08. It involves:
The law distinguishes between "physical harm" and "serious physical harm," making it essential to consult with an experienced criminal defense attorney to evaluate the specifics of your case. "Serious physical harm" under Ohio law covers various injuries, including:
Mental illness or conditions requiring hospitalization or prolonged psychiatric treatment
Physical harm with a substantial risk of death
Permanent or temporary, substantial incapacitation
Permanent or temporary, serious disfigurement
Acute or prolonged, intractable pain resulting in substantial suffering
Sentencing Guidelines and Mandatory Minimum Sentences
Aggravated Vehicular Assault is classified as either a third-degree or second-degree felony, depending on the circumstances:
Third-degree felony – mandatory minimum one-year prison term, potential range of one to five years, mandatory license suspension of two to 10 years
Second-degree felony – mandatory sentence of two years in prison (up to a maximum eight-year prison term), mandatory two-year license suspension, possible maximum lifetime driver's license suspension
Elevation From Third-Degree to Second-Degree Felony
Aggravated Vehicular Assault may be elevated from a third-degree to a second-degree felony if any of the following apply:
Driving under a suspended driver's license
A previous conviction for aggravated vehicular assault or vehicular assault
Prior conviction for any traffic-related homicide, manslaughter, or assault offense
A previous conviction for three or more DUIs
A previous conviction for a second or subsequent felony DUI
Understanding the Implications of a Second-Degree Felony Conviction
A second-degree felony conviction for Aggravated Vehicular Assault can have lasting consequences beyond the mandatory prison term and license suspension. These may include:
Loss of professional licenses or certifications
Difficulty finding employment or housing due to a criminal record
Loss of certain civil rights, such as the right to vote or possess firearms
Increased difficulty in obtaining loans or financial aid for education
What is Reagan Tokes Law?
For first-degree or second-degree felonies, the Ohio Department of Rehabilitation and Correction may add prison time (up to 50% of the prison term) for specific misbehavior. This additional prison time could further impact the convicted individual's life, making it crucial to have solid legal representation.
What Must the State Prove To Secure a Conviction?
To convict an individual of aggravated vehicular assault, the state must prove beyond a reasonable doubt that the individual:
Operated a motor vehicle
Was under the influence of drugs or alcohol
Caused severe physical harm to another person as a result
Proving "under the influence" can be accomplished through circumstantial evidence such as poor driving, erratic behavior, or physical signs of impairment or by submitting the results of a chemical test (blood, breath, or urine) showing the individual was over the legal limit.
What Is a Motion to Suppress?
A skilled criminal defense attorney will explore the option of filing a motion to suppress evidence in alcohol-related traffic offenses. This motion allows your aggravated vehicular assault defense attorney to cross-examine government witnesses, determining whether constitutional rights were violated or regulations and law rules were not followed. There are various legal grounds for filing a motion to suppress, including:
The officer stopped you without probable cause
The officer searched you without probable cause
The officer arrested you without probable cause
The officer improperly administered a standard field sobriety test or chemical test.
A motion to suppress a hearing is not a trial but could lead to the exclusion of critical evidence or even a dismissal of charges.
Building a Strong Defense Strategy
Our experienced criminal defense attorneys at Moermond & Mulligan, LLC, will carefully analyze every detail of your case to create a customized defense strategy. This may involve:
Challenging the legality of the traffic stop or arrest
Questioning the accuracy or reliability of chemical tests or field sobriety tests
Investigating possible violations of your constitutional rights
Presenting evidence or expert testimony to refute the prosecution's claims
We recognize the crucial uniqueness of each case and commit to providing our clients with personalized attention and diligent representation.
Contact a Cincinnati Aggravated Vehicular Assault Defense Lawyer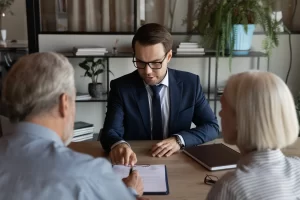 Facing aggravated vehicular assault charges can undoubtedly cause significant stress and anxiety, and it might feel as if your freedom and future hang in the balance. Fortunately, the qualified and aggressive legal help you need is just a phone call away. At Moermond & Mulligan, LLC, our skilled defense attorneys have nearly five decades of combined legal experience. We are ready to put our knowledge and skills to work for you and will look to secure the best possible outcome for your case, whether it means getting the charges against you reduced or dropped altogether.
Call us or fill out our online contact form to schedule a free, confidential consultation with one of our experienced Cincinnati traffic offense attorneys. You don't have to face these charges alone – let our team provide the support and representation you need and deserve.